P.O. Box 726 Winchester, Massachusetts 01890
The Arthur Griffin Foundation for Winchester was established by renowned nationally acclaimed photographer and Winchester resident, Arthur Griffin, to provide scholarships and grants to support the education of young visual artists in pursuit of a professional career in the visual arts and K-12 innovative art programs within the Winchester Public Schools Art Department.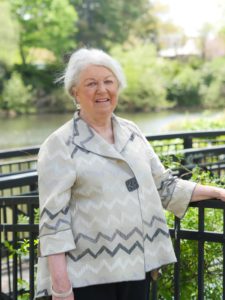 Helen Babcock
"Art enables us to find ourselves and lose ourselves at the same time" —Thomas Merton
After my retirement as regional Vice President of Carlson Real Estate, President of The Greater Boston Real Estate Board and the Winchester Rotary, I've used my organizational skills as Chair of The Winchester Council on Aging. Early in my career I managed a local real estate office, which displayed some of Arthur Griffin's iconic photos. Naturally I welcomed the opportunity to work with the Arthur Griffin Foundation, whose commitment to their original mission is impressive. Helen can be reached at helenbabcock8@gmail.com.