P.O. Box 726 Winchester, Massachusetts 01890
The Arthur Griffin Foundation for Winchester was established by renowned nationally acclaimed photographer and Winchester resident, Arthur Griffin, to provide scholarships and grants to support the education of young visual artists in pursuit of a professional career in the visual arts and K-12 innovative art programs within the Winchester Public Schools Art Department.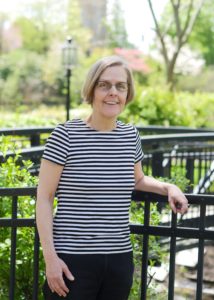 Mary E. McKenna, AIA, LEED AP
"When words become unclear, I shall focus with photographs, when images become inadequate, I shall be content with silence" —Ansel Adams
Through my architecture, sculpture and teaching I am committed to nurturing the Environmental Arts within the public realm and mentoring young creative minds to explore a profession within the Arts. Joining the Arthur Griffin Board was a natural fit to seed and grow this lifelong passion within Winchester, which has been my residence and home to my architectural firm, Mary McKenna and Associates, Inc. for over 25 years. Mary can be reached at MMcKenna@MMAarchitects.com.