P.O. Box 726 Winchester, Massachusetts 01890
The Arthur Griffin Foundation for Winchester was established by renowned nationally acclaimed photographer and Winchester resident, Arthur Griffin, to provide scholarships and grants to support the education of young visual artists in pursuit of a professional career in the visual arts and K-12 innovative art programs within the Winchester Public Schools Art Department.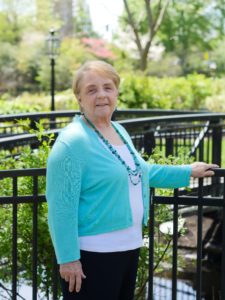 Mary Ann O'Callaghan
"Art is not what you see, but what you make others see" —Edgar Degas
My career involved sales training both regionally and nationally. The position took me to many beautiful small towns. But every time I returned to my home in Winchester, I found her to be one of the most beautiful communities in the country. When an opportunity presented itself to work with the Arthur Griffin Board I was pleased to work with an organization whose mission was to enhance the beauty of my adopted hometown. I am also thrilled that the scholarships support young artists who will create and promote beautiful environments for future generations. I can be reached at maryannoc@comcast.net.